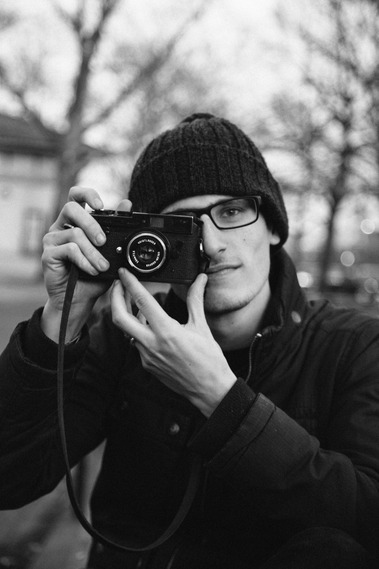 I never thought about shooting street photography or even street portraits until I found myself living in Mexico. I started seeing pictures materialize in front of me in a manner I wasn't used to and it wasn't until I picked up a camera and took to the streets that a light turned on. I wanted to show people this different way of life, these ordinary moments that were going by seen, but unacknowledged; simple day to day activities that were brought to the light by simply paying attention to them.

Ever since those first few months of daily walks throughout the streets of Mexico City I've found that I like capturing life. It's as simple as that. I like taking engaging pictures. Whether it's in everyday life or through people posing, my camera is the connection between the person and the narrative that captivates me.

And in the glimpse of a single moment, I am allowed to capture stories.

- Jacob

New York City.


Group Exhibitions
Disconnect: Group Photo Show, Contact Gallery, New York City 2019
Free Film: A Photo Exhibition, New York City 2018
The Human Condition: New York City Humanity, Windsor Art Center, Windsor, CT 2017